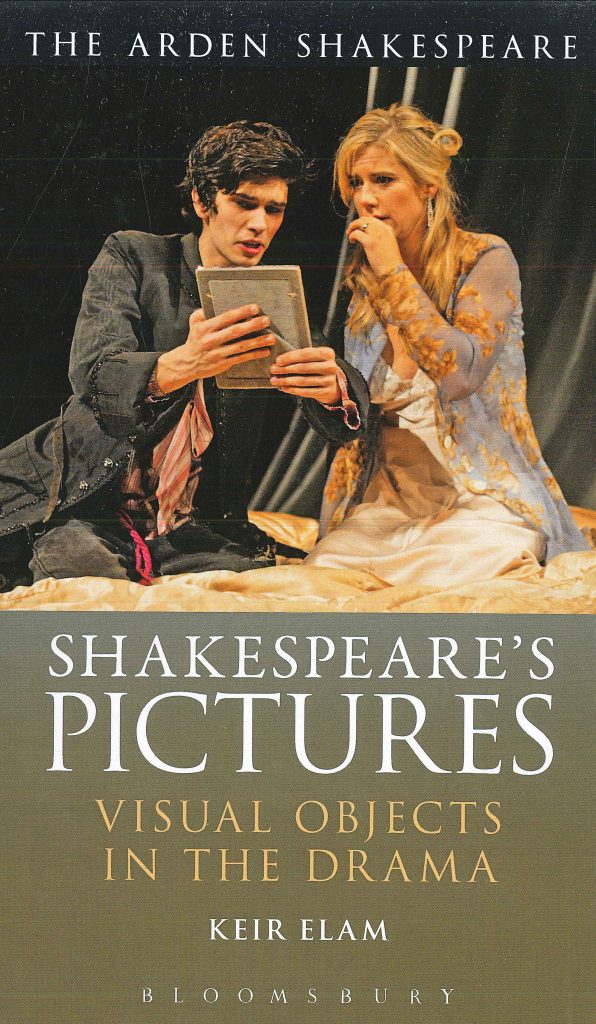 'Original, engaging, highly innovative and richly researched, this book makes a valuable contribution to the field as the first interdisciplinary study which provides a concentrated and sustained focus on the use of physical "pictures" in Shakespeare's drama. The readings of the individual plays are breath takingly deft, a tour de force interweaving of image theory, material culture, performance practice and textual analysis. The depth of the research, the illuminating illustrations and a handy glossary of "Shakespeare's Iconographic Lexicon", make this book a bejewelled cabinet of wonders for the discerning reader, from undergraduate level upwards.'
DR CHRIS LAOUTARIS, author of Shakespeare and the Countess:
The Battle that Gave Birth to the Globe and Lecturer at the Shakespeare Institute in Stratford-upon-Avon, UK
Shakespeare' Pictures is the first full-length study of visual objects in Shakespearean drama. In several plays (Hamlet, The Merchant of Venice and Twelfth Night, among others) pictures are brought on stage – in the form of portraits or other images — as part of the dramatic action. Shakespeare's characters show, exchange and describe them. The pictures arouse in their beholders strong feelings, of desire, nostalgia or contempt, and sometimes even taking the place of the people they depict.
The pictures presented in Shakespeare's work are part of the language of the drama, and they have a significant impact on theatrical performance, from Shakespeare's time to our own. Keir Elam pays close attention to the iconographic and literary contexts of Shakespeare's pictures while also exploring their role in performance history. Highly illustrated with 46 images, this volume examines the conflicted cooperation between the visual and the verbal.
KEIR ELAM is Professor of English Literature at the University of Bologna, Italy. He is the editor of the Arden Third Series edition of Twelfth Night (2008).
Shakespeare's picture